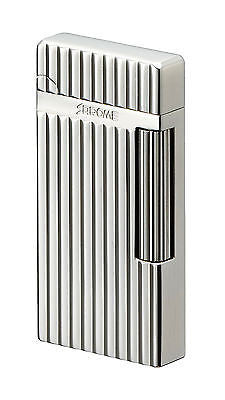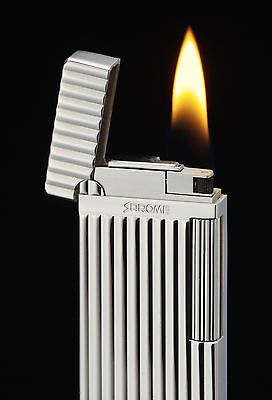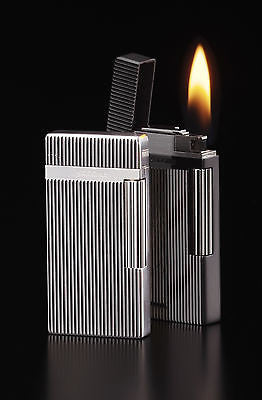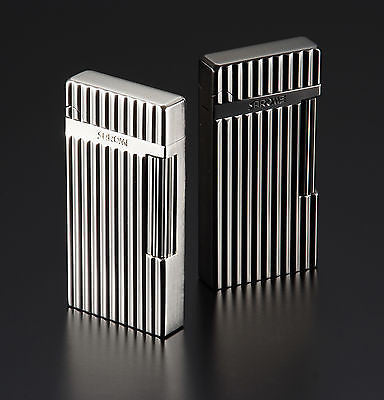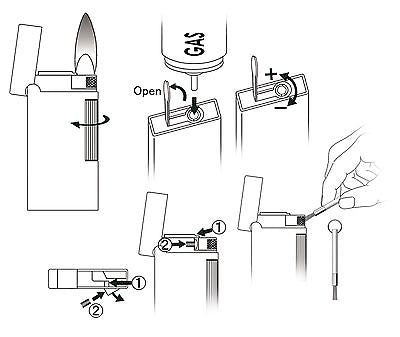 Sarome
Sarome SD6A-01 Silver / Wide cut Flint Lighter
SD6A is the 2nd oldest of the currnet models after SD6 / SD1 and collection of flint gas lighters designed in 1979.  TOP GRADE FLINT LIGHTER IN THE WORLD!
There is dignified operation feeling in cap opening, closing and so froth and the structure is constructed solid with brass gas tank and the exteriors. It is finished with minute considerations such as lid covering the injection opening at the bottom of the lighter. A standard form of flint gas lighters and optimal for formal situation.
A product with high degree of completion backed up by tradtion.
Demensions: 65.4 x 32.8 x10.4 mm
Weight:93 grams
Gas Capacity: 1.5 grams
Number of ignition: Approx. 250 times
Type/fuel: Flint cigarette lighter / Butane gas
Brand: Sarome
Product Name: SD6A series flint lighter, deluxe and collectible and top grade in the world
Manufacturer: Sarome Tokyo in Japan
SD6A-01 Silver / Wide cut Flint Lighter / UPC 627753067854
SD6A-02 
Black nickel / Wide cut Flint Lighter
 / UPC 
627753067861
SD6A-03 Silver / Black carbon fiber Flint Lighter
 / UPC 
627753067878
SD6A-06 Silver / Engine turned
/ UPC 627753068431
SD6A-07 Silver / Diamond head
/ UPC 627753068448
SD6A-08 Gun metal / Diamond head
/ UPC 627753260002
SD6A-09 Gun metal / Cubical diamond cut
/ UPC 627753260019
SD6A-10 Gun metal/ Lozenged diamond cut
/ UPC 627753260026
SD6A-11 Silver/ Wire mesh diamond cut
/ UPC 627753260033
SD6A-12 Gun metal/ Wire mesh diamond cut
/ UPC 627753260040