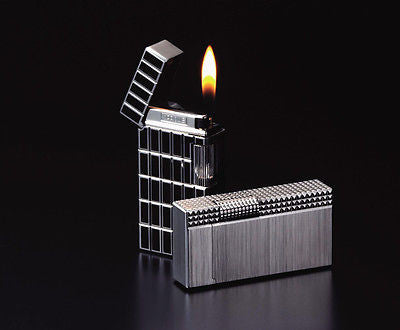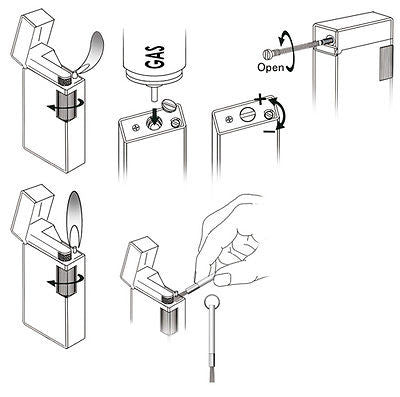 Sarome
Sarome Flint Cigarette Lighter SD1-53 Silver / Random cross hairline / Shiny cut
SD1, the oldest model in Sarome.
It was designed and produced in 1976, since then minor changes were made in the basic structure.
All angles are cut one by one by carving, plus brass tank and classic finishes give it a very solid feeling.
They are traditional flint gas lighters with honest and loutish image.
SD1 series

Dimensions

58.5 x 30.2 x 12.5 mm

Weight

78 grams

Gas capacity

1.7 grams

Number of ignition
Type/fuel

Approx. 280 times
Flint cigarette lighter/Butane gas

 SD1-53

Silver / Random cross hairline / Shiny cut

*PSD-1 series The 45 degree angle flame is most suitable for pipe smoking.

 

 

 
Brand: Sarome
Product Name: SD1 series flint lighter
Product No.: SD1-53
Manufacturer: Sarome Tokyo in Japan
Importer & distributor: Samuelex International Inc.
Warranty: 2-year limited warranty provided by the importer
Original manual book provided by Sarome
Service manual & warranty book: English and French languages provided by Samuelex