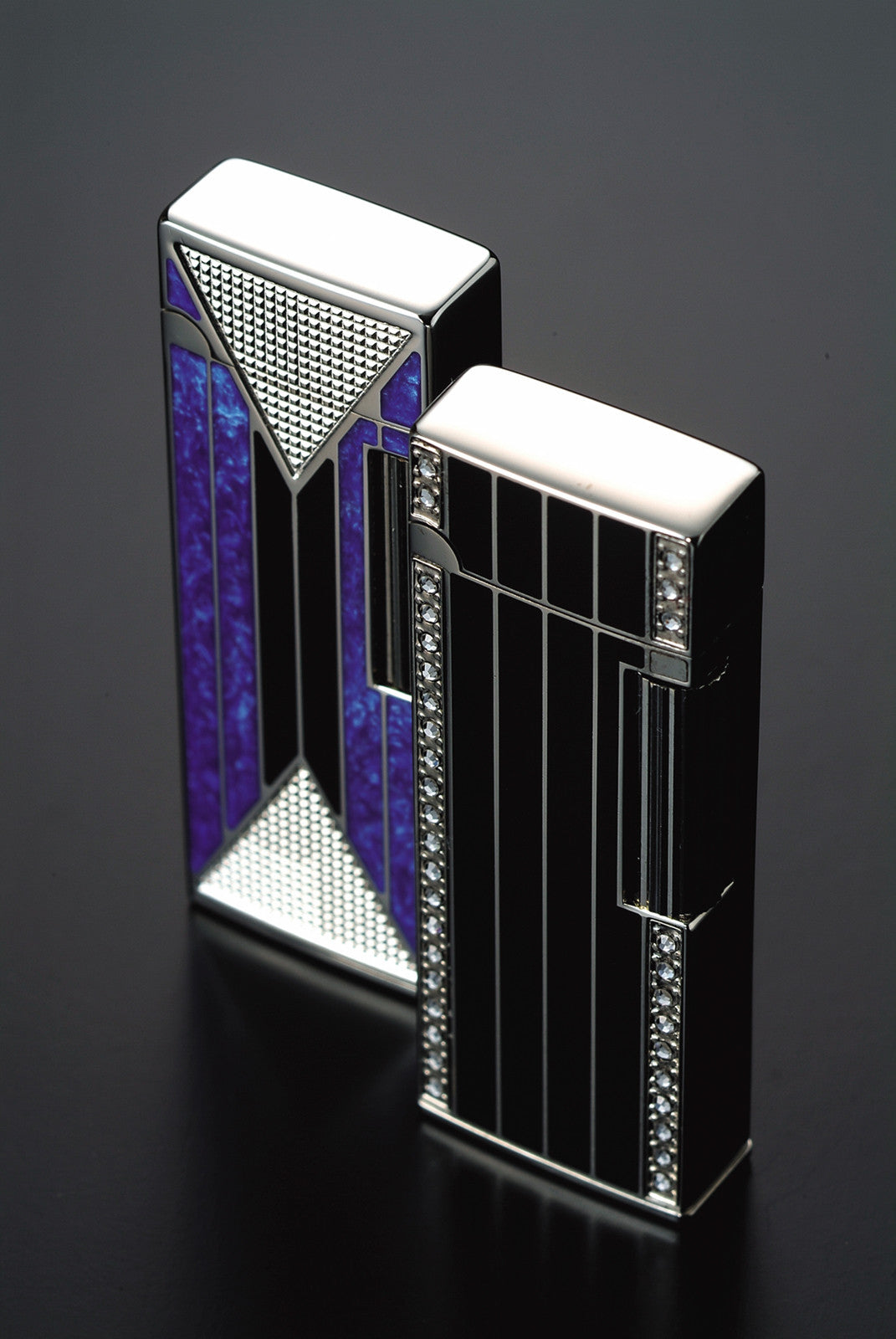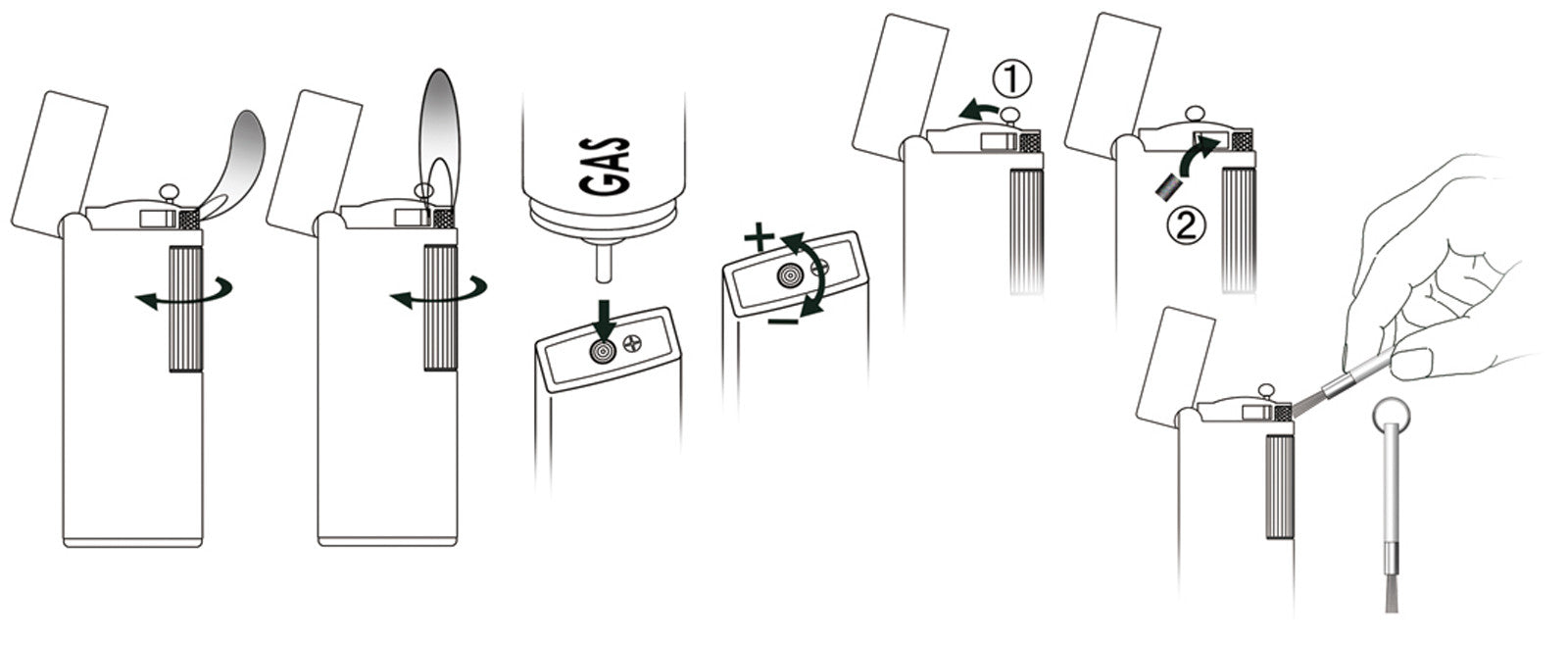 Sarome
Sarome Flint Lighter SD9-12 Nickel diamond cut
Extremely simple flint gas cigarette lighters.
Flint exchange is very easy even for new users because the flint is fixed with a simple pin.
Also reasonable in price and recommended for new users.
SD9 series

Dimensions

Weight

60 grams

Gas capacity

1.35 grams

Number of ignition
Type/fuel

Approx. 220 times
Flint cigarette lighter/Butane gas

 *PSD9 series The 45 degree angle flame is most suitable for pipe smoking.
Brand: Sarome
Product Name: SD9 series flint lighter
Manufacturer: Sarome Tokyo in Japan

SD9-10 Nickel super satin / UPC 627753069322
SD9-12 Nickel diamond cut / UPC 627753069339
SD9-20 Silver engine turn / UPC 627753069377
SD9-21 Silver/2-tone blue& black epoxy resin inlaid / UPC 627753069384
SD9-22 Silver/black epoxy resin inlaid/Swarovski crystal / UPC 627753069391
SD9-24 Silver satin vertical diamond cut / UPC 627753069407
SD9-25 Silver 2-side vertical dome diamond cut / UPC 627753069414
SD9-26 Silver lattice dome diamond cut / UPC 627753069421
SD9-28 Silver satin / Side diamond cut / UPC 627753069445
SD9-30 Silver diamond cut / Side satin / UPC 627753069469
SD9-32 Silver / Black line diamond cut / UPC 627753067663
SD9-33 Silver / Centre black line diamond cut / UPC 627753067670
SD9-34 Rose gold / Black line diamond cut / UPC 627753067687
SD9W-01 Flint Lighter Chrome Satin/Grey / UPC 627753067076
SD9W-02 Flint Lighter Chrome Satin/Red / UPC 627753067083
SD9W-03 Flint Lighter Chrome Satin/Black / UPC 627753067090
SD9W-04 Flint Lighter Chrome Satin/Blue / UPC 627753067106