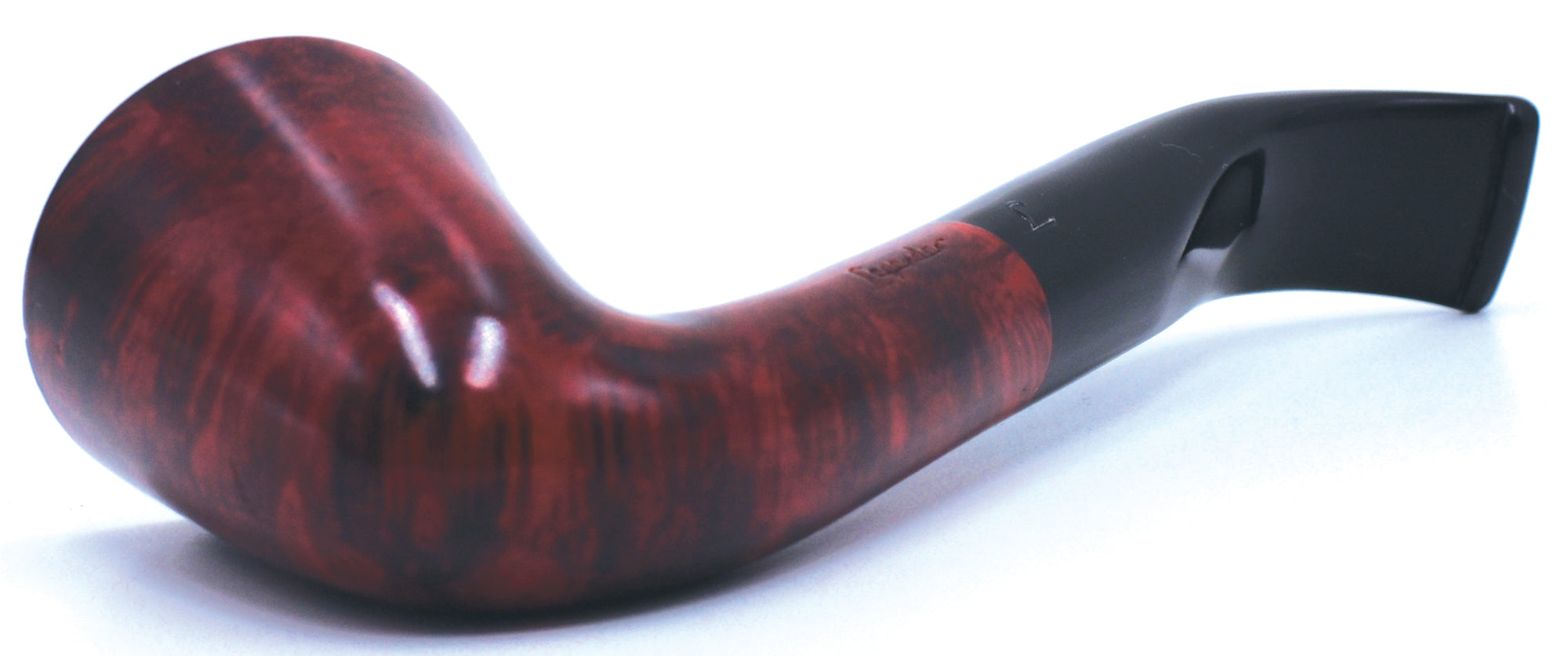 Legendex
LEGENDEX® PAGANINI* 9 MM Filtered Briar Smoking Pipe Made In Italy 01-08-352
Brand: LEGENDEX®
Sub-name: PAGANINI*
Product: 9 mm filtered briar smoking pipe made in Italy
Product Figures are as following.
Product number: 01-08-352
Finish: Rustic
Shape: Full bent
Length (In./mm): 5.51/140
Height (In./mm): 1.89/48
Weight (Oz./g): 1.53/43.4
Bowl outside diameter (In./mm): 1.54/39
Bowl inside diameter (In./mm): 0.79/20
Bowl depth (In./mm): 1.50/38
Bowl material: Briar wood
Mouthpiece material: Acrylic
Filter system: 9 mm activated carbon filter
UPC code: 627753019747
Manufacturer: All of LEGENDEX® brand briar pipes are made carefully in the KINGDOM OF PIPE of Italy by the very famous pipe factory since 1928 in Italy.
What you see is what you get: pipe in the pictures is pipe you will receive.
Cardboard box, pouch and 2 bags of Legendex® 50'sX180 mm pipe cleaners (Colourful soft and White bristle) included.
The stainless steel folding pipe stand within the photos excluded, and could be ordered separately.